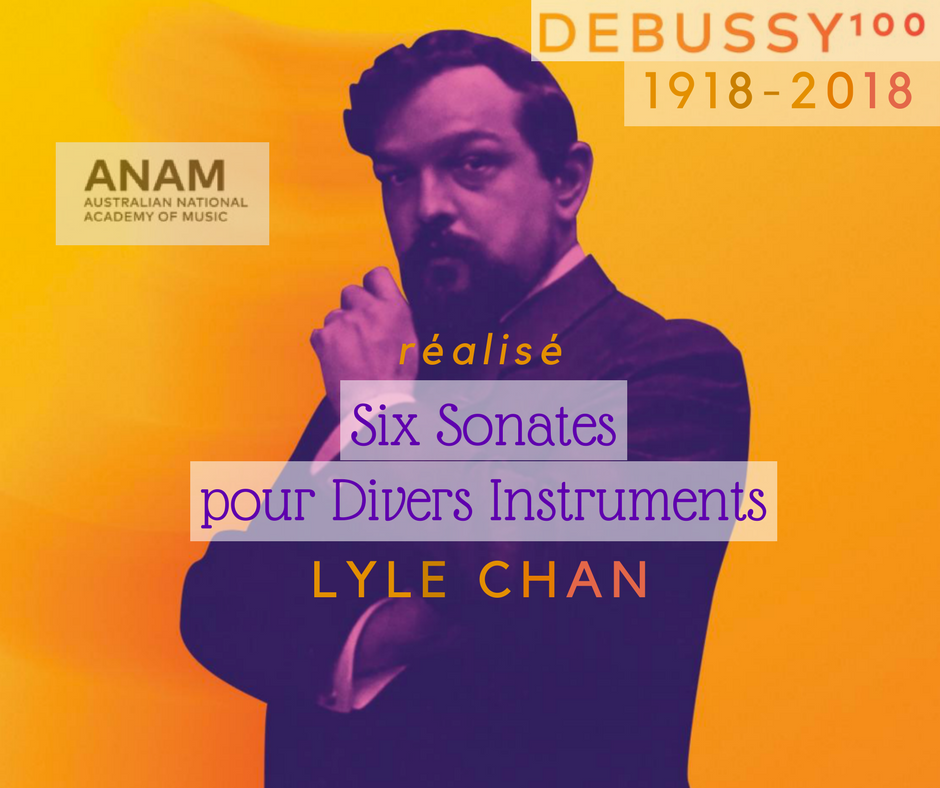 I'm so delighted and humbled to contribute to the Debussy Centenary celebrations organised by the Australian National Academy of Music with the Australian Broadcasting Corporation. From the website of the ANAM:
"Debussy 100 is a 12-month project to mark the 100th anniversary of the death of Claude Debussy. Led by a collection of national and international pianists, hear the complete piano and chamber music of Claude Debussy, including 100 titled movements for the keyboard.
As part of this project ANAM has commisioned three new works by composer Lyle Chan to realise a project that Debussy was working on before his untimely death. Debussy was completing six sonatas for various instruments, however only finished the Violin Sonata, Cello Sonata and Sonata for Flute, Viola and Harp. Lyle Chan will be composing his own version of the last three sonatas adopting Debussy's intended instrumentation."
"This project has literally waited 100 years. Nick Deutsch and I agreed that the fitting way to commemorate Debussy's centenary was to complete his final project, the very project cut short by his premature death at age 56. He was a master of sonority. The instruments he specified for his unwritten sonatas are unprecedented combinations of sounds. Rather than imitate the inimitable master, I am composing in a compatible style of my own but dealing with the same issues as Debussy was in 1918 during World War I, only these are versions of those issues 100 years later, like what is our relationship with the past, with nationality, with war and peace."
ABC Classic FM is broadcasting all concerts and ABC Classics will make a studio recording for commercial release of all Six Sonates, mine and Debussy's.
{ 0 comments }