About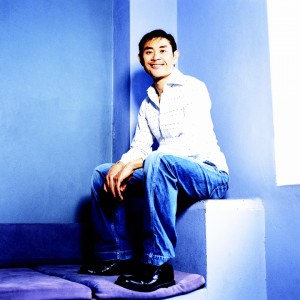 lylechan.com is a radical experiment in truth-telling. Every week over the next 28 months, I will write approximately 6 minutes of music per fortnight and give it away for free. I will accompany the music with blogposts which say what was on my mind and was occurring in my life during the composition of this music.
I am a composer. My music is like a diary. At least, it's the part that cannot be said in words, whereas the part that can be will be.
Is my life so interesting that you would want to – literally – hear about it? I'll put it another way: there is no such thing as a life without something fascinating in it. This I believe. My everyday observations have led me to this conclusion, repeatedly. My life is not extraordinary. And yet as Einstein said, "There are only two ways to live your life. One is as though nothing is a miracle. The other is as though everything is."Now reconsider what ordinary means.
I don't mind telling you I feel some apprehension as I commit to this. This project requires me to pen more music than I've ever composed and possibly more words than I've ever set down. It will be strenuous; it excites me and makes me nervous simultaneously – which is what all meaningful things in life should do. If it's just a walk in the park, we would never grow.
28-month timetable
The 28-month timetable came about this way. All my compositions are perpetual works-in-progress, a concept I explain in the next paragraph. Since about 1985 I have been sketching my two pieces Solo Piano and String Quartet. Some passages are fully-written and have been performed, but the vast majority of the works is only in sketch form or even just idea form. But I instinctively know they are each about 3 hours long. If I average 6 minutes per fortnight, it will take me 28 months to realize the 6 hours of music. These two pieces have seen me through all my adventures, from my years in the United States to my new home in Australia, from my college days to my health lobbyist/activist days to my work as a musicologist and record producer, and to now, someone who is first and foremost a composer.
Perpetual works-in-progress
It only gradually dawned on me that I was only meant to write one piece in any one genre. There will only ever be one string quartet, one solo piano piece, one opera. As I was writing my piano piece, I couldn't end them. When I ended a piece, it felt like the ending of a section, not of a work. So I eventually caved in, and embraced this insane idea which, to the best of my knowledge, has not been executed by other composers. Far from being triumphant, it made me feel nervous. If not one other composer had done this before, maybe it's because it can't be done.

The performances
For practical reasons, the performances you are hearing are high-quality computer-generated performances made from Finale, my music notation software. To meet my blogging deadlines, there simply wouldn't be time for me to get the music rehearsed, performed and recorded. Nonetheless, there will occasions when I shall be able to, and I look forward to posting these.
Nothing takes the place of an intelligent performer, but a carefully-supervised computer-generated performance gives a surprisingly satisfactory rendition – or at least I was surprised when I first heard them – to the point where I am not at all reluctant to use them to give you a sense of what my music sounds like.
Here's a corollary of all this: if you're a performer and enjoying one of these pieces, know that chances are it has never been performed and you may have the privilege of being the first. Just write to me for the sheet music.
Six minutes per fortnight
For me, every time I write music, it is a journey into the unknown. It's been said that the quality of your life depends on the quality of the questions you ask. The quality of the music depends on the quality of the questions the composer asks. I don't write by formula. Nor do I usually use things like simple repetition or drones. If you ever see a passage that resembles another, it's because I asked the same question and knew I was going to get different answer.
Barebones

As for the barebones of my life – I was born in Malaysia; I moved to Australia 19 years ago from Madison, Wisconsin. I hold a Bachelor of Physics from the famous university there. While there, I also worked as a molecular biologist in a retrovirology laboratory and studied music under Conrad Pope, J.Peter Burkholder and the Pro Arte String Quartet. When I arrived in Australia I became a health lobbyist and a drug-runner, importing bootleg anti-HIV drugs then unavailable here. After achieving some personal goals I had about [link: pharmaceutical regulation], I returned to music, studying for a Master of Musicology at the Sydney Conservatorium of Music. But didn't finish because I got a tremendous opportunity to join a tiny team at ABC Classics, which we grew into the country's largest classical record label. As its artistic director I had a giant whirlwind of a time producing a decade's worth of the most important classical recordings.
And then I left to follow what has always been my first passion – to be a composer. What I didn't anticipate was that the process of rekindling my composer spirit would also be a journey of breathtaking personal development. It's this journey – towards fearlessness, my life's purpose, right entrepreneurialism, a cosmic sense of abundance – that I'm still on and am sharing on this website.
[footnote]: Fortnight is peculiarly English concept. And I mean English in both the sense of British as well as English language. The term is for all purposes unknown in United States, the concept almost: the word biweekly is used instead, which in British English means twice-a-week. Other languages have 15-day words, equivalent to a half-month.