String Quartet: An AIDS Memoir Quartet in Music
"Lyle Chan's string quartet is a very ambitious work born out of a seemingly endless plague. Its composer has taken his experiences of living through the enormous tragedy of AIDS and from them has molded a serious and deeply felt work of art."
– John Corigliano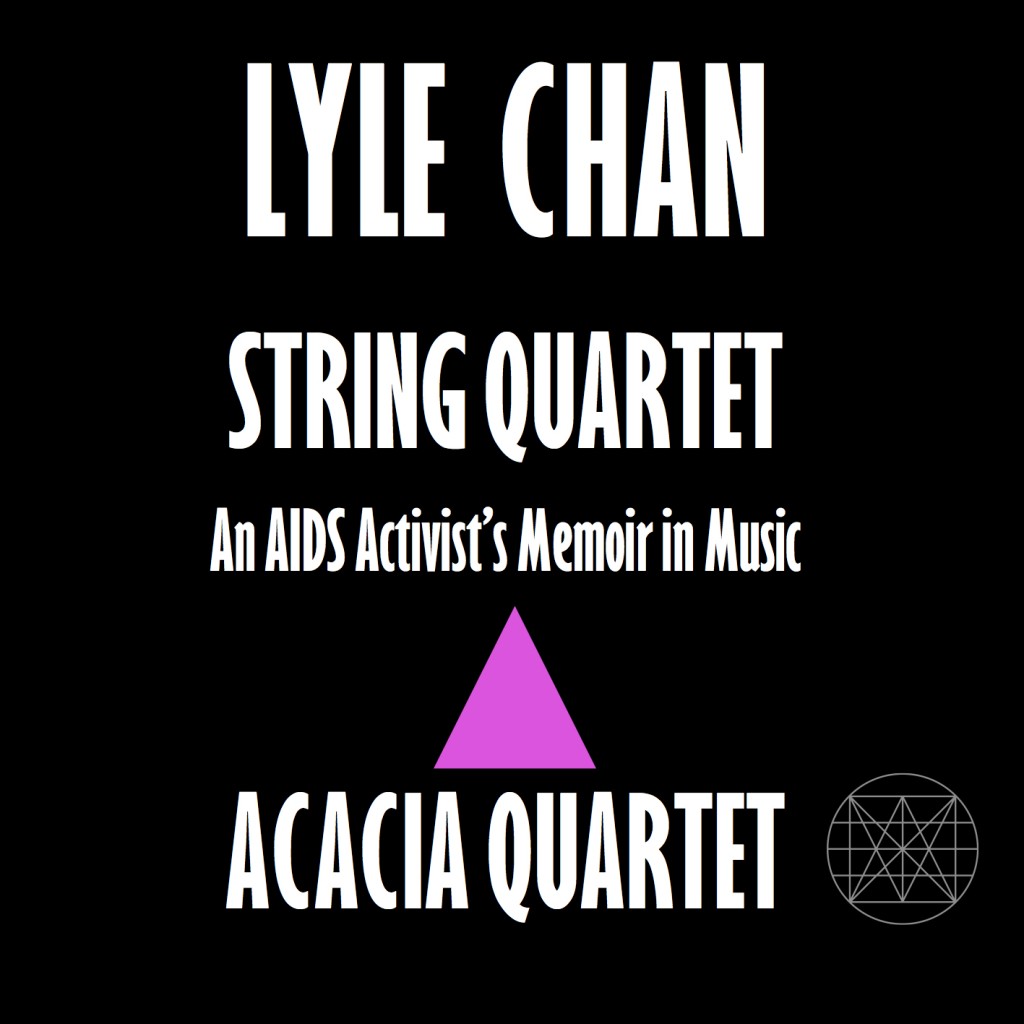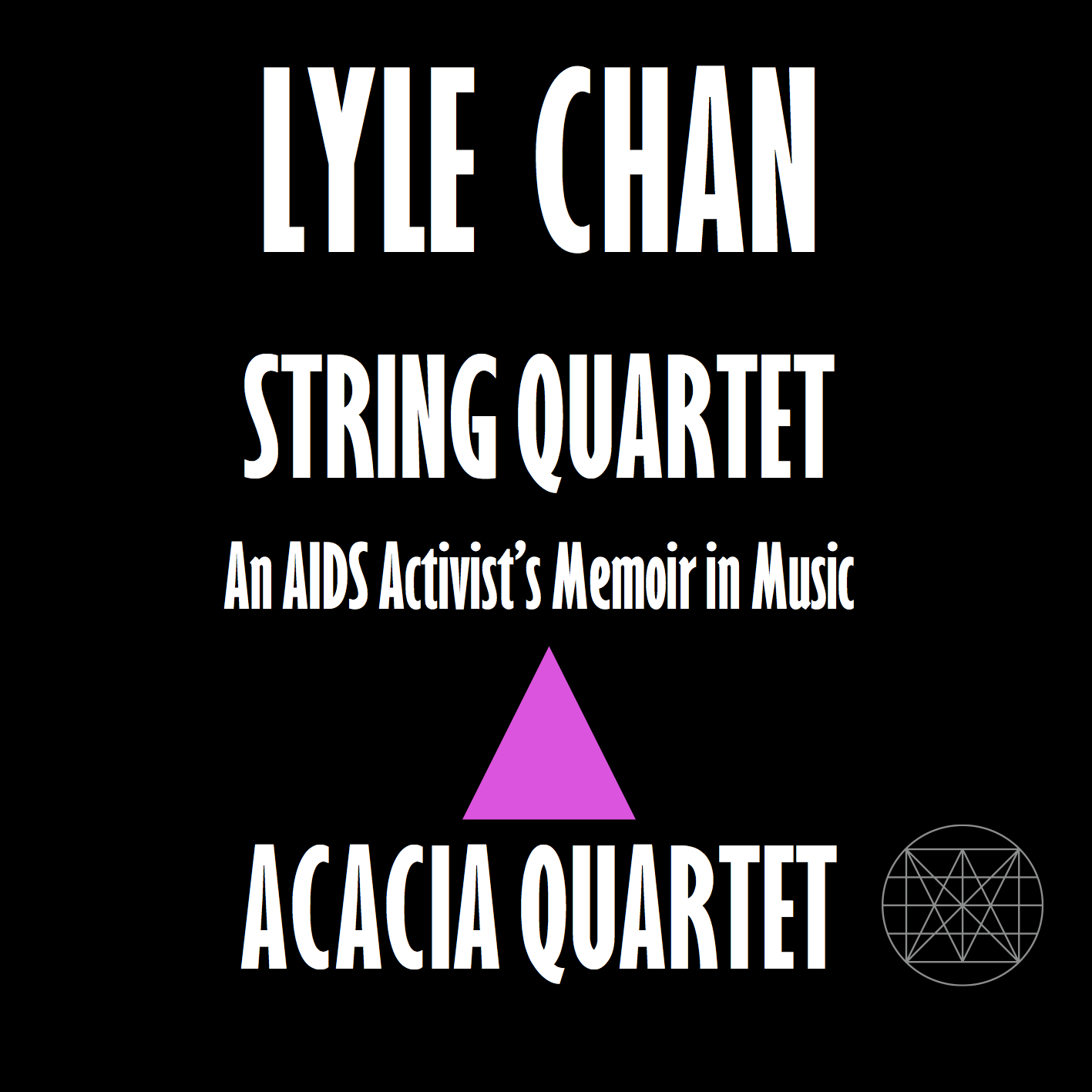 In the years 1991-1996 I was an AIDS activist. Those years were the height of the epidemic, but also the journey to the crisis' end. I saw AIDS transformed from a frightening, near-universally fatal illness to what it is today, a chronic manageable condition. This transformation took place within a mere two decades of identifying HIV. In the history of medicine, there had never been progress made at such speed with a disease that was, frankly, so paralyzingly dazzling in its complexity.
During those years, I'd given up music to be an activist. But a composer is always a composer. I did sketch a lot of music. The music were my diaries, a way of writing down feelings. As a composer I think of music as the sound that feelings make. Some twenty years after these events, I started turning the sketches into performable pieces of music, a process I imagine is the same as when someone turns diary entries into a memoir.
Strictly speaking, the work is not what's called program music, or music that depicts events or a narrative. Every now and there, there is some overt representation (the police whistles, for instance) but mostly it is music that I wrote when I was reflecting on the day's events or even music to comfort myself. The best way to describe the music is to say it's what got written at the time all these things were happening.
To purchase a copy of this album as a CD or digital download, or to listen online, click here for options.
Read REVIEWS and ARTICLES here.
See PHOTOS from the world premiere season here.
The following Memoir Essays from this project are available on this website. As more become written, they will be added to this website.
In September The Light Changes
Dextran Man, Part 1
Mark and Adrian Are Her Sons
Dextran Man, Part 2
Night Vigil
Don't Leave Me This Way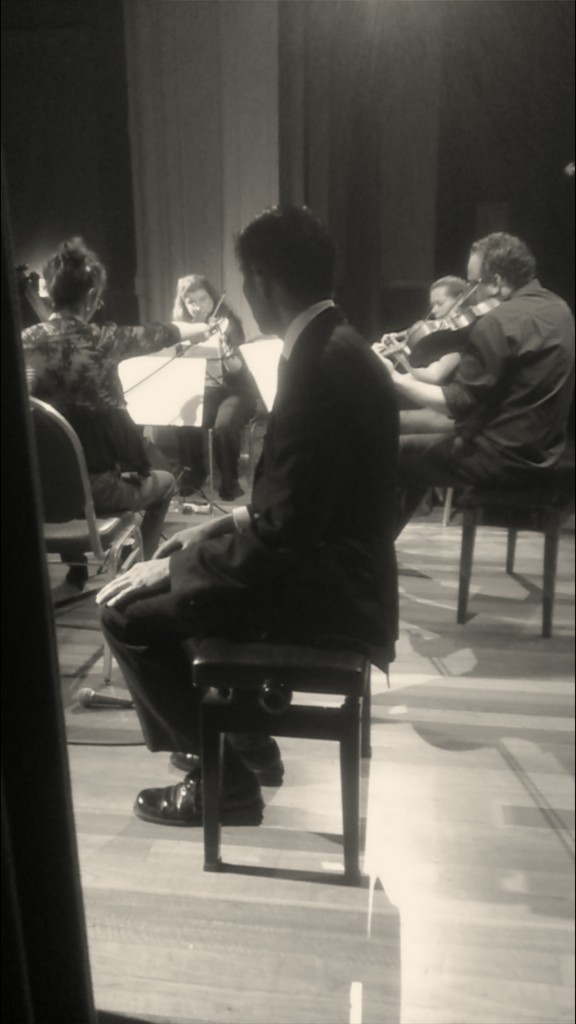 During world-premiere performance, Sandgate Town Hall, Brisbane, 5 July 2014. Photo by Dean Gray