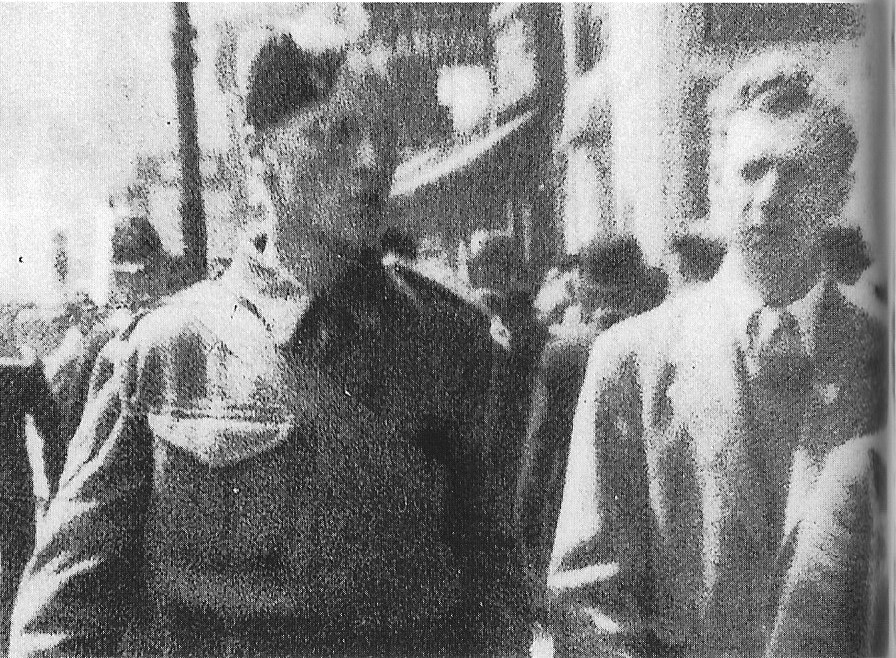 My lovely friends Kees Boersma and Kirsty McCahon, a sublime husband-and-wife duo who are respectively Principal Double Bass of the Sydney Symphony Orchestra and the Australian Brandenburg Orchestra, will perform a short piece of mine called Double Double Bass at their concert Bass Extravaganza.
See this Calendar Entry for concert details.
The unusual concert features a reading of the comical Chekhov story Romance with a Double Bass, illustrated with music from the vast (yes, it is vast) repertoire for the instrument.
My piece is intended as a surprise that makes an impression during the evening, so I will keep mum here.
But there is a serious subtext to the playfulness. Above is a photograph that says the thousand words I won't. Anyone who recognizes it will know it's a heartbreaking ending to a beautiful story. Double Double Bass is an excerpt from a work-in-progress that tells that story. The work is called Serenade for Tenor, Saxophone and Orchestra. There will be more news about this soon.
Update, September 2016: It's now been revealed that Double Double Bass is a movement of my song cycle Serenade for Tenor, Saxophone and Orchestra ("My Dear Benjamin"). It symbolizes in pure music the first time Benjamin Britten and Wulff Scherchen met, when they shared a macintosh raincoat in the Siena rain, each with one arm in a sleeve, running for shelter. It's a moment both men cherished and recollected till the ends of their lives.
The first performance as part of Serenade was played – excellently – by Justin Bullock and Paul O'Brien. Video below.