Rendezvous With Destiny: iTunes download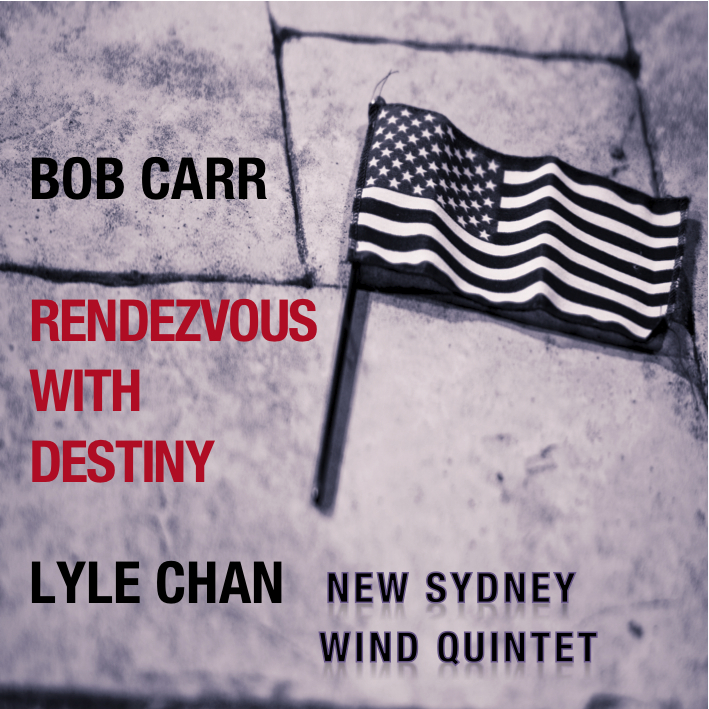 In the tradition of The Soldier's Tale and Peter and The Wolf, this piece is written for narrator and chamber ensemble. Rendezvous With Destiny is not a single story, but a chaining together of many episodes from American history, a subject beloved of both Bob Carr and myself. The text comprises speeches of Franklin D Roosevelt, the poetry of Stephen Vincent Benét and the letters of Abraham Lincoln.
My thanks go to The Hon. Bob Carr and all members of the great NSWQ of course. And also to the estate of Stephen Vincent Benét, especially his son Thomas, for permission to use the great poet's words.
I hope you enjoy listening to the recording as much as we did making it.
To download the album Rendezvous with Destiny please click on this iTunes link.
To hear a preview of the work, click here.
To download the free booklet, click here.